the right services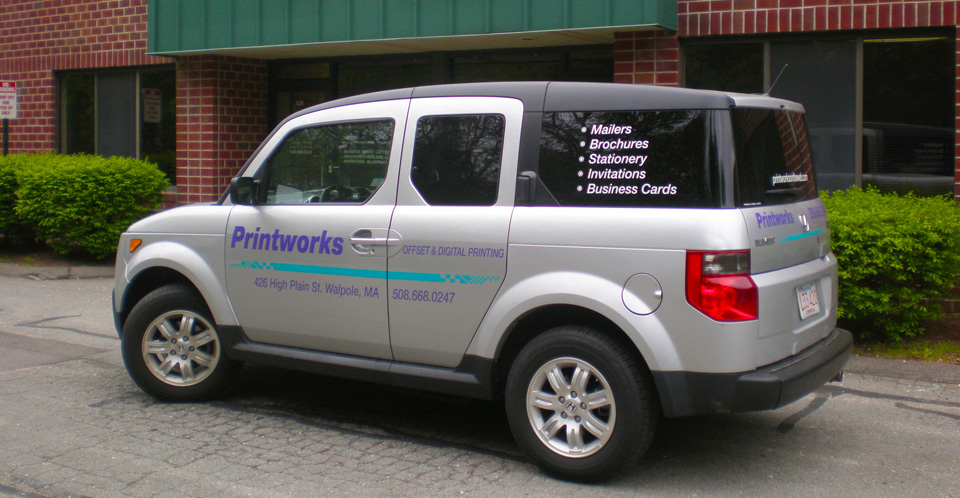 the right services…
Printworks offers a total range of printing services, from easy transfer of electronic documents, to instant quotes, quick question answers, online ordering, and everything in between. The aim is seamless production that gives you the product, when you need it, to your specifications. So, if it's a convenient location, or you need a delivery, a press run or digital output, simple production piece or a piece that requires involved bindery services, Printworks will find the solution.
Our team of dedicated specialists will provide quality service for your business and personal printing, marketing, and more. Have questions or special requirements? We have solutions!
Your online, and offline source. Printworks is all about meeting deadlines. We provide excellent customer service from start to finish on your job and work with you to get you what you want, when you want it. Can't make it to our store to pick up? We deliver! Need a quote in a hurry? Use our contact form, and we will get back to you. And – coming soon – easy upload of documents, online purchasing and payment, instant quotes, and quick answers to your questions.
Are you in need of marketing services? In addition to our printing services, we offer full mailing services, including list rentals. If you're thinking of marketing incentives, we'll find you that perfect hat, pen, magnet or widget. Need a snappy favor for meeting or social gathering? Printworks has the ideas and sources to make that happen!
Make it pay! Printworks accepts VISA, Mastercard, AmEx, Discover — and of course, checks. With a credit application, we'd be happy to set up your company with an account. Coming soon: PayPal, online ordering, and more!
We can be very fulfilling! Can't store your print product in your office? Need materials periodically shipped to customers? We can do that for you! We have warehousing space and shipping capabilities at your service. Let's set up a program for you.
The quality is consistent, the service is always there, the price is right on!